On this page you can choose and order a Scottish short or long hair kitten, fold or straight. All our kittens have a LOOF (French pedigree cat registration system, based on international regulations and standards). Their parents are tested against genetic diseases. A kitten can leave the cattery only at the age of 12 weeks. The kitten will be clean, exposed to the use of litterbox and scraper, vaccinated and treated against parasites.
Here is the list of documents you will receive when buying a kitten in our cattery..
How to order a kitten in our cattery in France? Simply by paying a part-deposit on the price of the kitten. Showroom kittens cost more than pet-class kittens.
The status of our Scottish short or long hair kittens can be read as follows:
Available: you can be interested in the kitten
Reserved: a deposit has been paid for the kitten
Sold: the kitten has by now gone to his new home.
As Scottish kittens grow, we often take pictures and videos of them. If you would like to see more pics of our babies, just ask!
The delivery of a Scottish kitten in France or any other country in the world is paid separately. Either you can make on your own delivery arrangements for your kitten, or we can help you in this process! The rules for importing a breed cat are different in each country, we would request you to be fully aware of them on your side.
We do hope that our Scottish shorthair and longhair fold and straight kittens will contribute truly enjoyable moments of pleasure at home for you and your family!
Kittens

16/06/2023

4 kittens – 2 males et 2 females born 16/06/2023
| | |
| --- | --- |
| | |
| Sir - RW QGC Teddy Bear de LAF | Dame – Catlines Teva |
---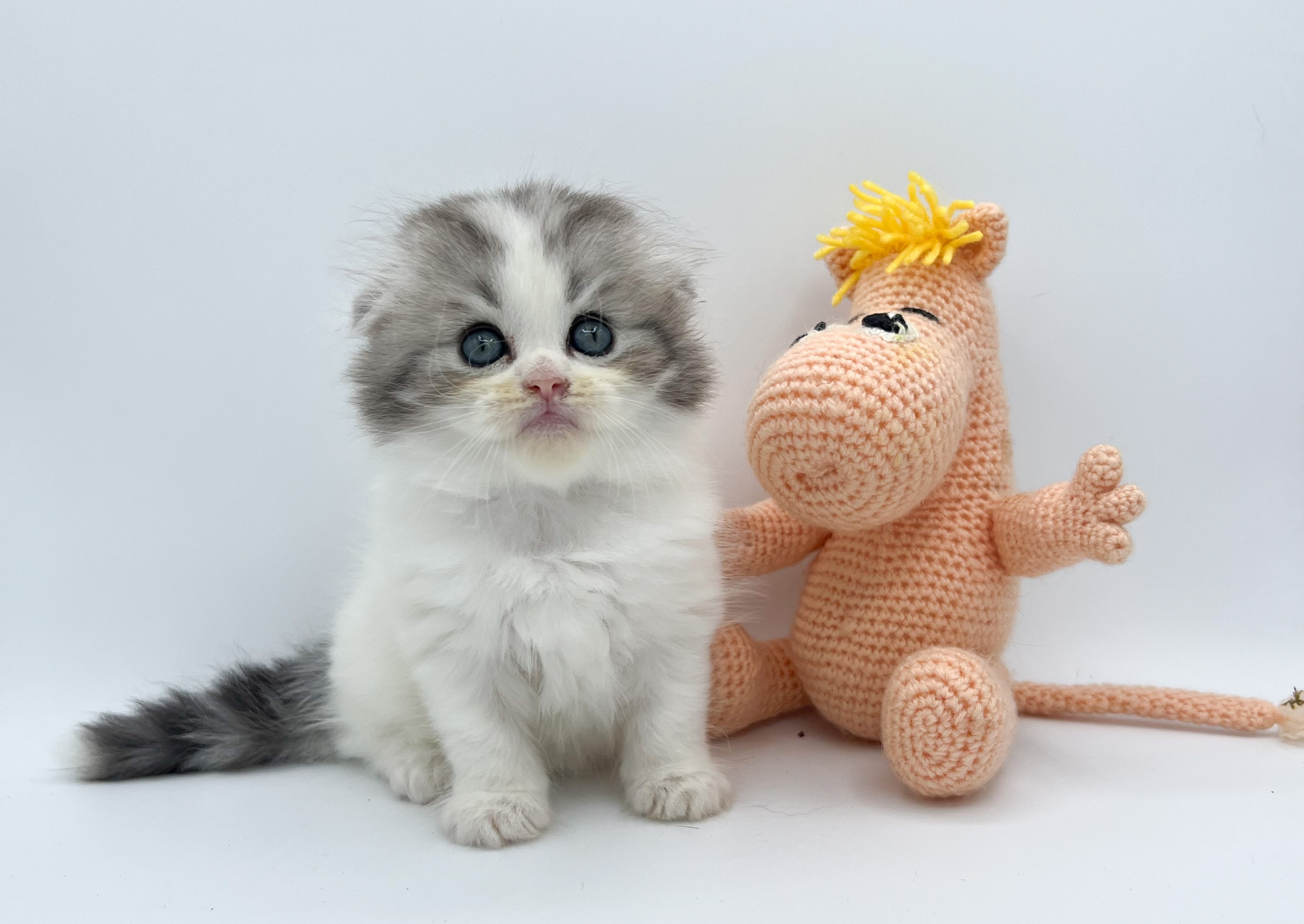 Catlines Ultron
Scottish fold shorthair SFL ns 22 01
Sex- Male
Color - black Silver tabby&white van
Available -1400 €
---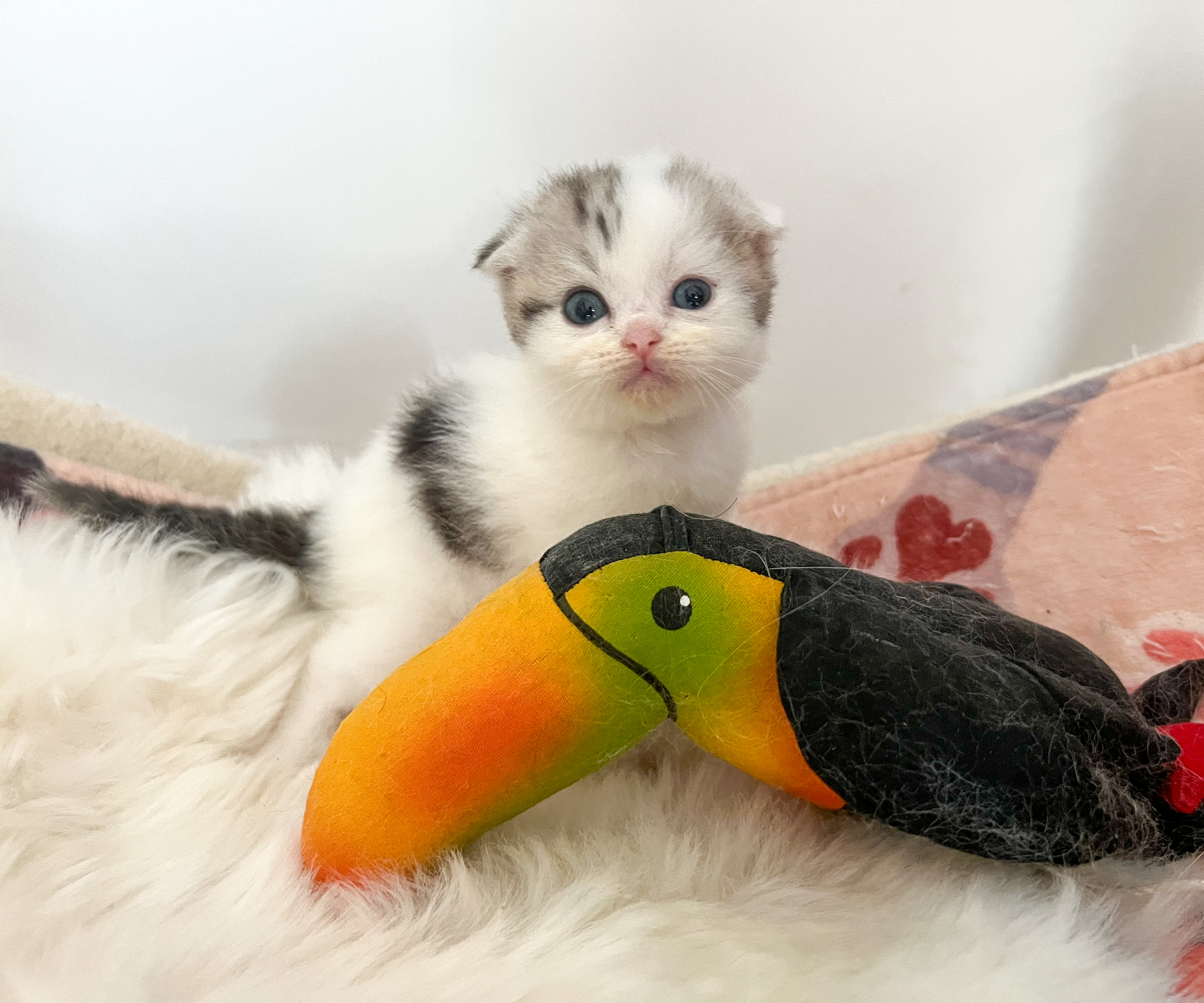 Catlines Union
Scottish fold SFS ns 22 02
Sex- male
Color -black Silver blotched tabby &white arlequin
Available -1200 €
---
Catlines Udele
Scottish fold ns 22 02
Sex -female
Color -black Silver blotched tabby & white arlequin
Available -1200 €
---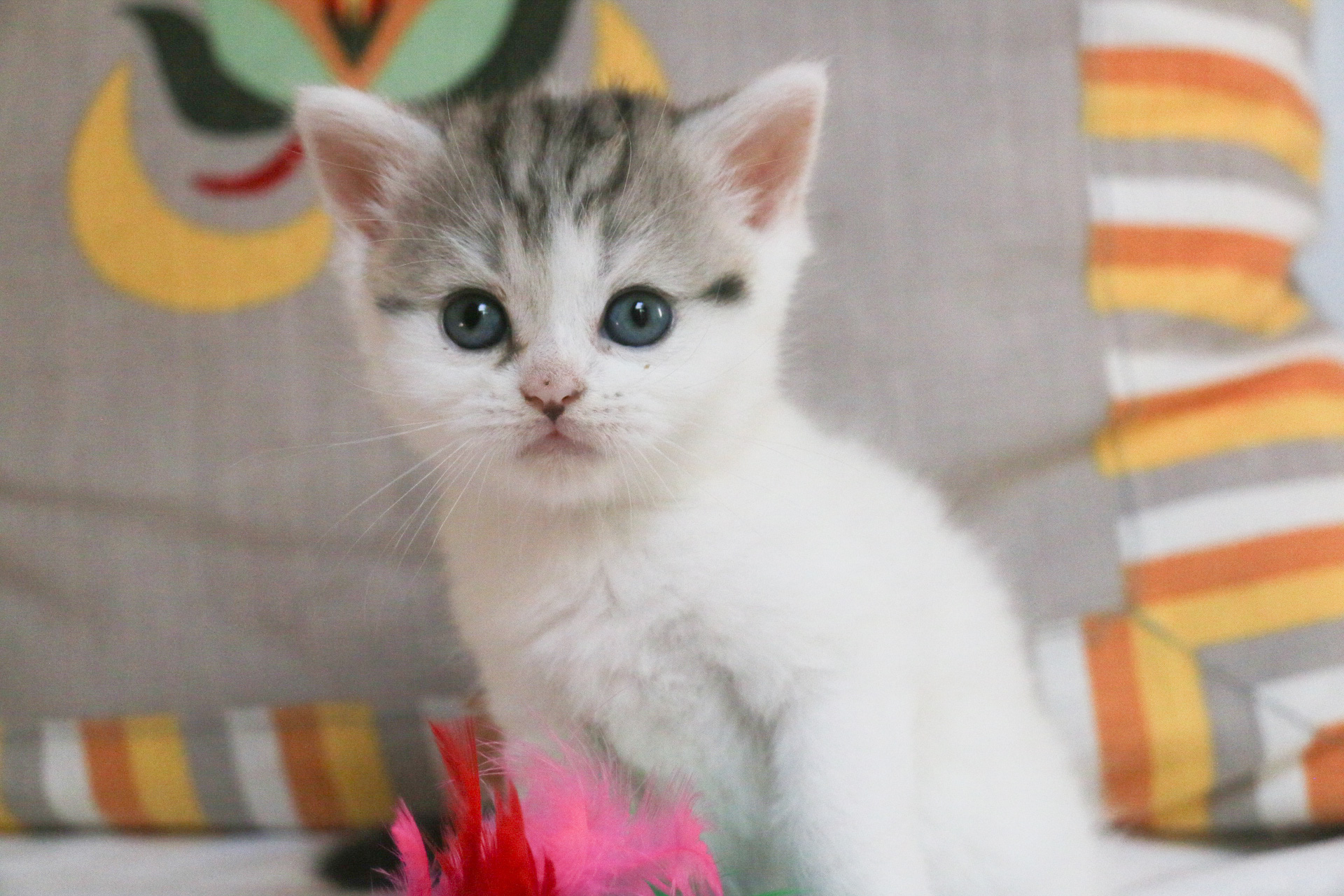 Catlines Ulyssa
Scottish straight SSS ns 22 01
Sex -female
Color - black Silver tabby &white van
Available -1000 €
Kittens

07/06/2023

3 kittens – 3 males born 07/06/2023
| | |
| --- | --- |
| | |
| Sir - RW QGC Teddy Bear de LAF | Dame – Catlines Soy Luna |
---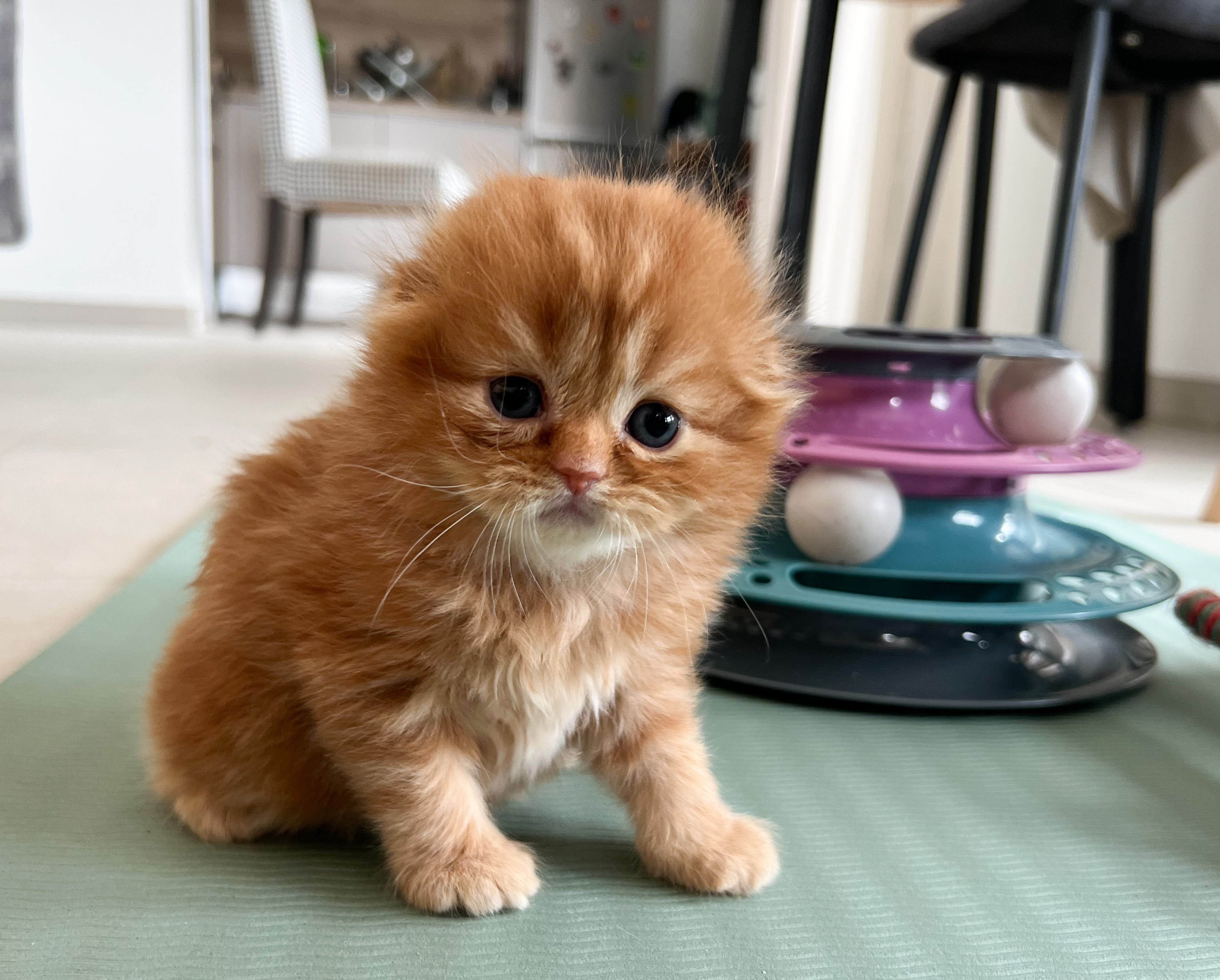 Catlines Purr Uranus
Scottish fold longhair SFL d 22
Sex- Male
Color - red classic tabby
Reserved
---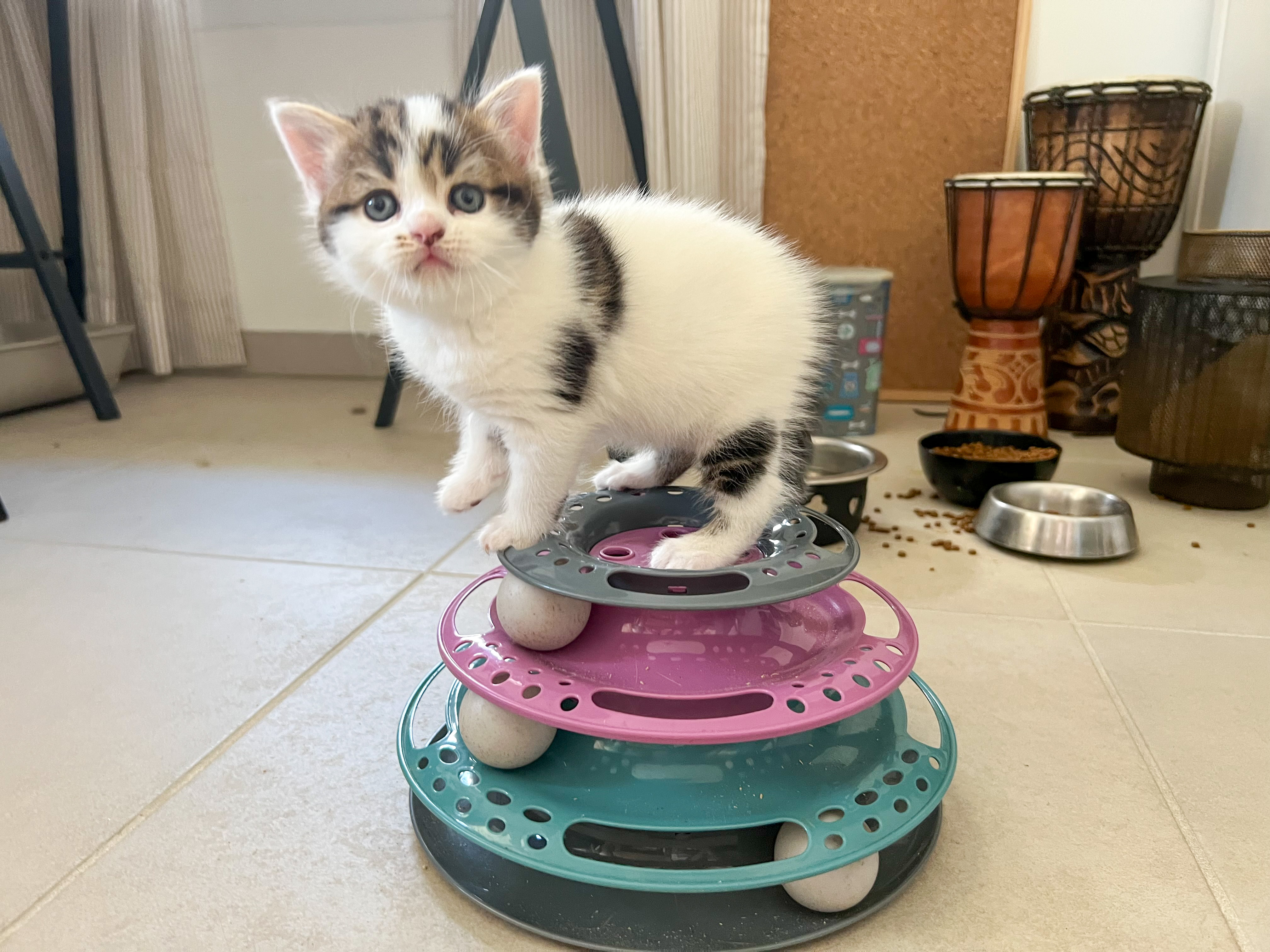 Catlines Purr Ulrik
Scottish straight SSS n 22 02
Sex- male
Color - Brown classic tabby &white arlequin
Available -1000 €
---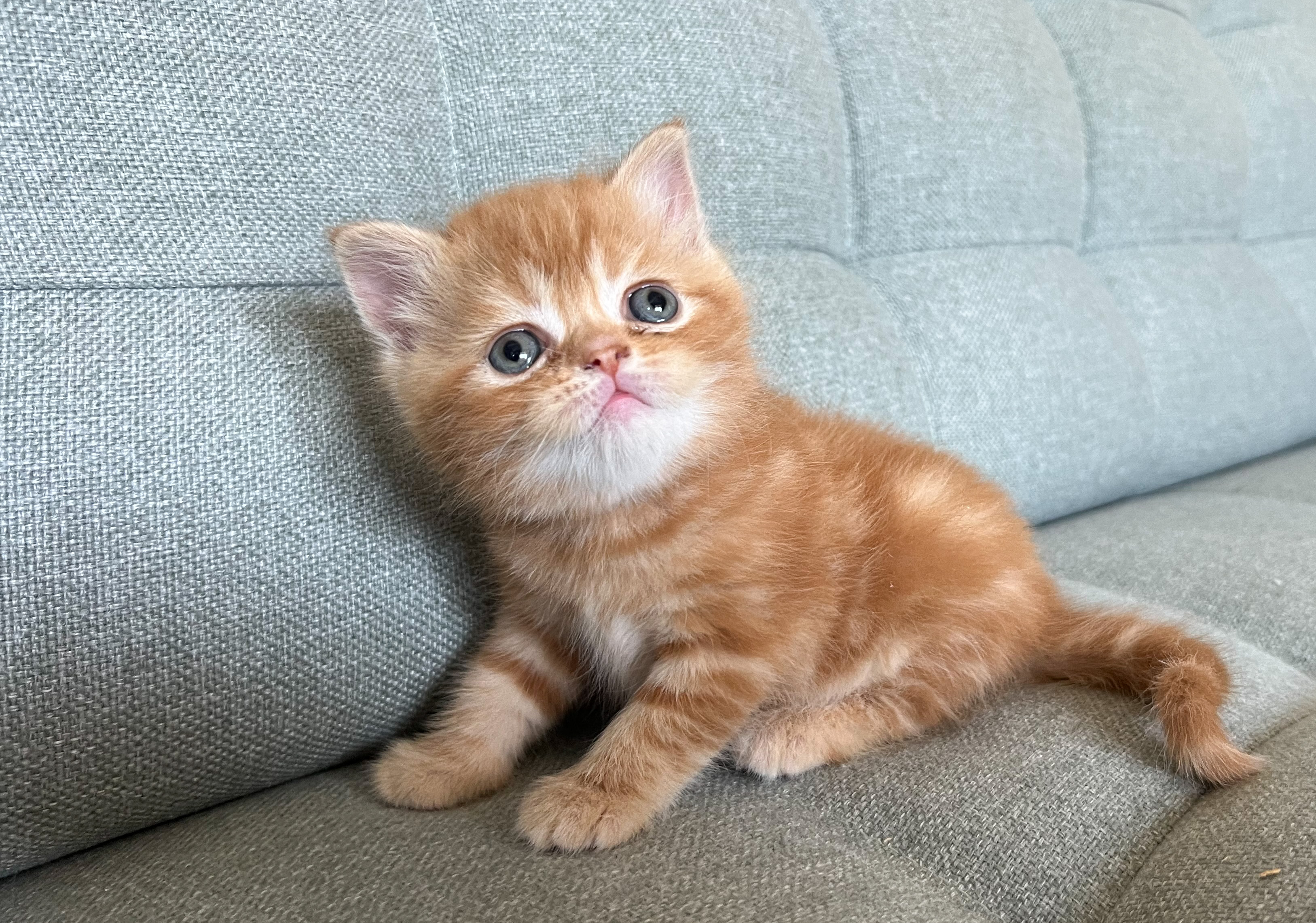 Catlines Purr Uri
Scottish straight SSS d 22
Sex - male
Color -red classic tabby
Reserved